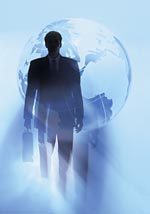 PERM: Labor Certification, Green Card
One of the most commonly used avenues for obtaining U.S. Permanent Residency (i.e., a "green card") through employment is through the PERM Labor Certification process.
In general, this process requires a U.S. employer to offer a foreign national a permanent, full time, job, and to "sponsor" the individual by fiilng this type of case. 
The key part of this process is the recruitment process, by which the U.S. employer must undertake a recruitment process, conforming to specific requirements, in order to establish that there are no U.S. workers to fill the position which is being offered to the foreign national.  This is what is known as "Labor Certification".  (Other detailed requirements and rules apply).
This process is available for most types of jobs; however, there are certain jobs which do not qualify because the law deems that there are sufficient U.S. workers to fill those jobs, as a matter of law.